Hacker House awarded notable mention in Black Unicorn awards 2019
Hacker House is one of only 20 companies on the Black Unicorn 'watch list' of companies who have the potential of being valued at $1B
Los angeles July 22, 2019 – hacker house, the cybersecurity industry's leading provider of next-generation ethical hacking training, today announced that is has been awarded Notable Mention in the 2019 Black Unicorn Awards for 2019, and added to the judges 'companies to watch' list for 2020.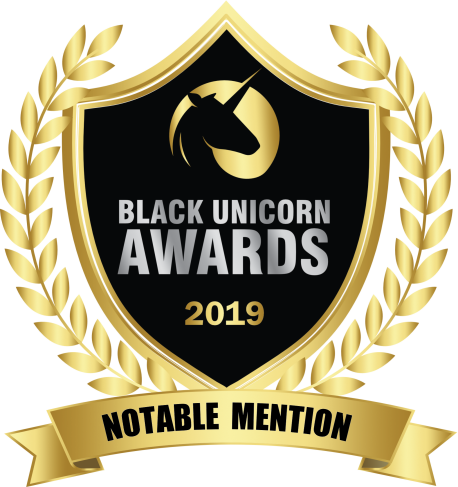 Out of more then 3,000 cyber security companies, only 100 got through to the Black Unicorn Awards 2019 judging phase, and just 20 of those made it on to the coveted 'watch list'.
The term "Black Unicorn" signifies a cybersecurity company that has the potential to reach a $1 billion dollar market value as determined by private or public investment (Source: https://en.wikipedia.org/wiki/Unicorn_(finance)) and these awards showcase those companies with this kind of incredible potential in the cybersecurity marketplace.
"Closing the critical talent gap in cybersecurity and arming professionals and companies with effective ethical hacking skills is what keeps us awake at night. So, we are honored to receive this award from the Black Unicorn Awards and to be recognised as having the potential to scale to $1 billion dollars," said Jennifer Arcuri, CEO of Hacker House.
"We believe Hacker House has the potential to win this award in the future; our management team is world-class, our cybersecurity offering is completely unique in the market and what CISO's are crying out for, and there is an enormous opportunity in front of us in a multi-billion dollar marketplace. Cyber security isn't going away, but it is going to get better because of Hacker House."
"It's exciting to see Hacker House making it into a very select group of 20 companies we plan to keep an eye on and continue to watch in 2020, receiving the Notable Mention award in our first annual Black Unicorn awards," said Judges Robert Herjavec of www.herjavecgroup.com, David DeWalt of www.nightdragon.com and Gary Miliefsky of www.cyberdefensemediagroup.com.
About Hacker House
Hacker House was created to close the cyber security skills gap quickly, efficiently and effectively. Taught by world-renowned ethical hackers, our students are plunged head-first into real world cyber-attack simulations and assessed across a variety of practical assignments that cover every angle. In short, we teach students how to thin, act and move like a hacker – and then outmanoeuvre them.
About Cyber Defense Awards
This is Cyber Defense Magazine's 7th year of honoring cybersecurity innovators, in this case the Black Unicorn Awards for 2019 on our Cyber Defense Awards platform. In this competition, judges for these prestigious awards includes cybersecurity industry veterans, trailblazers and market makers Gary Miliefsky of CDMG, Robert Herjavec of Herjavec Group and David DeWalt of NightDragon. To see the complete list of finalists and notable mentions for the Black Unicorn Awards for 2019, please visit http://cyberdefenseawards.com/black-unicorn-awards-finalists/.
About Cyber Defense Magazine
Cyber Defense Magazine was founded in 2012 by Gary S. Miliefsky, globally recognized cyber security thought leader, inventor and entrepreneur and continues to be the premier source of IT Security information. We are managed and published by and for ethical, honest, passionate information security professionals. Our mission is to share cutting-edge knowledge, real-world stories and awards on the best ideas, products and services in the information technology industry. We deliver electronic magazines every month online for free, and limited print editions exclusively for the RSA, BlackHat and IPEXPO conferences and our limited edition paid reprint subscribers. Learn more about us at http://www.cyberdefensemagazine.com. Cyber Defense Magazine is a proud member of the Cyber Defense Media Group.
Learn more about the judges at: http://cyberdefenseawards.com/black-unicorn-awards-2019-meet-the-judges/